Porter Hyundai Gives Back
The Porter Auto Group has been a long tenured business within the Community since 1925 that has worked with several organizations over the years. We feel that giving back to a community, which has given so much to us, is not only necessary, but extremely gratifying. See a few of the organizations that give us so much pride to be a part of!
Respectfully,
Tim Porter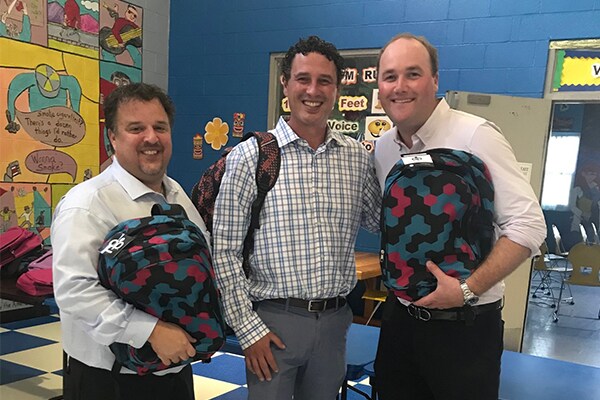 Hyundai's August Pack-A-Backpack School Drive
August 2019
This past Tuesday (8/20) myself, Bob Karstetter (GSM) and Tim Miller (Hyundai Sales Manager) loaded up our cars and headed to the Boys and Girls Club of Newark, DE to donate over 150 backpacks, each full of school supplies we collected plus a Porter trunk monkey. We had a blast meeting all of the students and can't wait for our next community event!